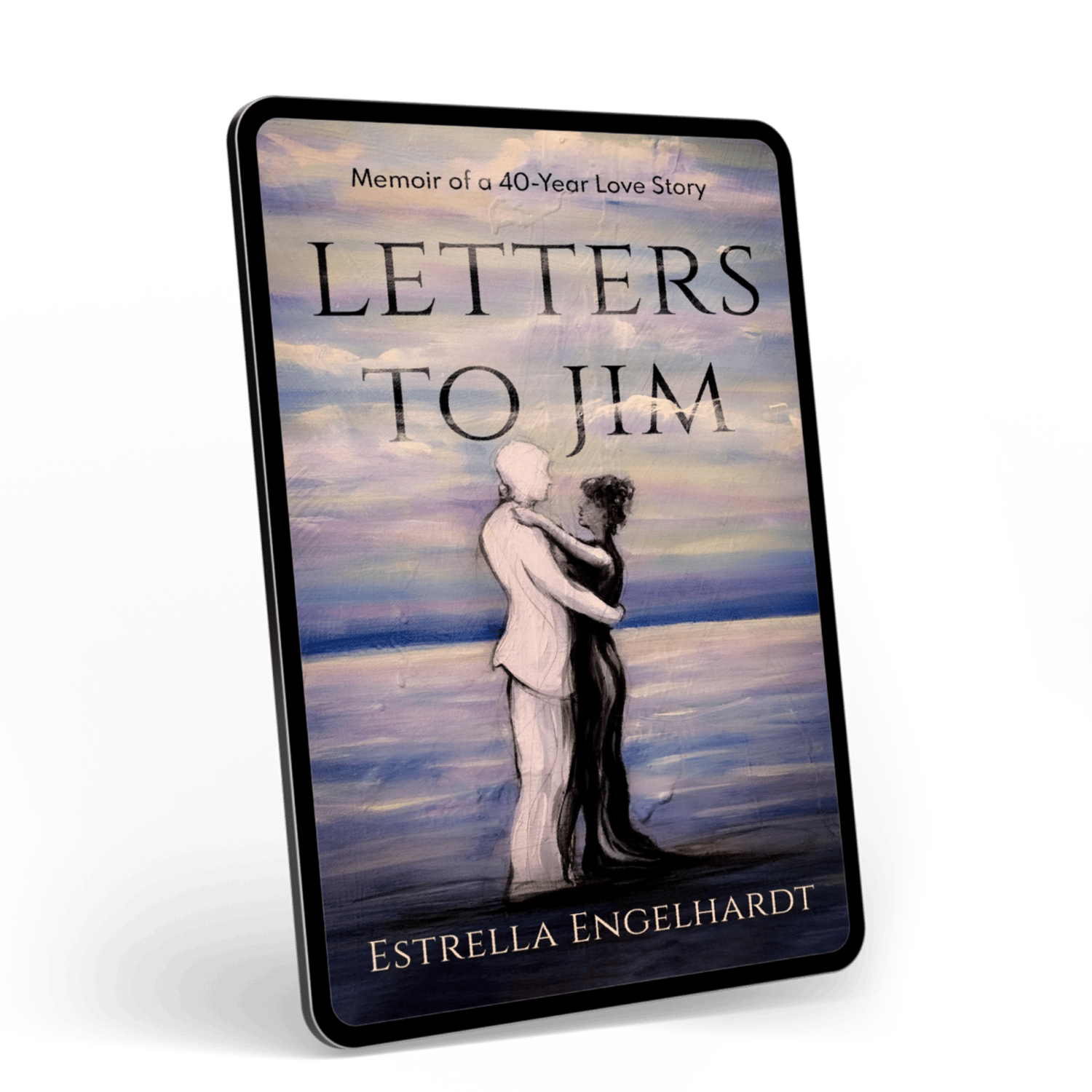 LETTERS TO JIM: Memoir of a 40-Year Love Story
On Sale
Preview
Dear Jim,
This morning, for the first time in 40 years, I woke up, and you didn't. How could you leave me? Now I have all this time that I don't know what to do with. Life feels like tissue. Thin and easily torn. I'm writing you because when I talk to the empty house I feel crazy. But somehow writing makes it feel like I'm actually talking to you. This morning when I awoke, I pulled out the letter you wrote me all those years ago, the one I always keep in my wallet. I read it and cried. But I could hear your voice. So maybe, even up there in Heaven where I can't see you, as I write you a letter, you can hear me, too. Your Dearest Darling, 
Estrella
LETTERS TO JIM
is an epistolary memoir and real-time meditation on love and grief, romance and mourning.
Created from actual letters Estrella Engelhardt wrote to her departed soulmate,
LETTERS TO JIM
confronts the most difficult questions that arise when those we love are taken from us.
While answers to such questions are few, the story of Jim and Estrella will leave you uplifted, hopeful, and perhaps a few steps further along your own journey of healing.
---
PAPERBACK IS AVAILABLE AT AMAZON.